Indian Retail Revolution: Is The SME Sector Ready?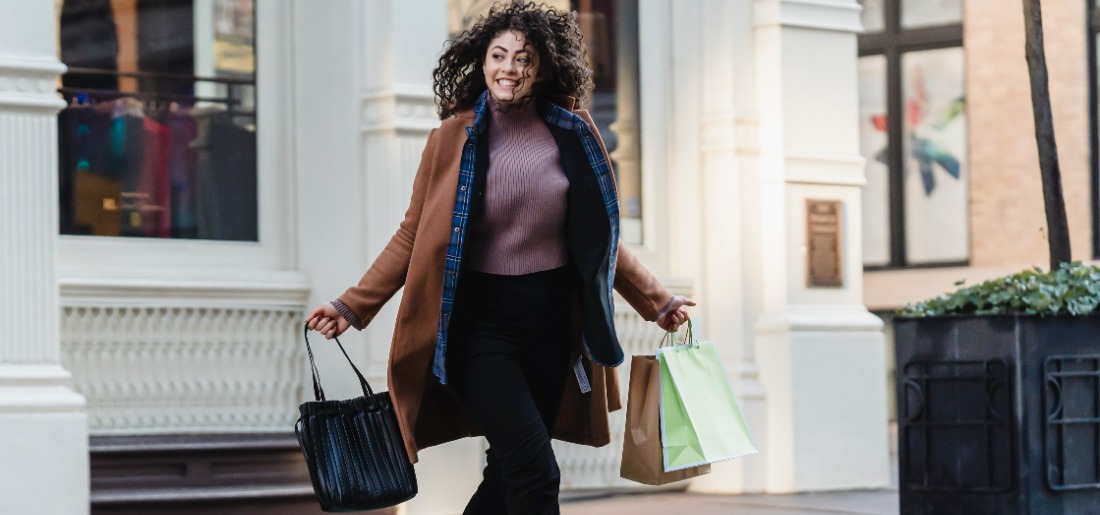 Marc Andreessen, the founder of Netscape and famed technology investor, famously quipped that "software is eating the world.". Its been over a decade since he penned that and we've witnessed how the digital world has transformed. The Internet and technology-driven commerce are now mainstays in modern lives and have finally knocked on the doors of good old-fashioned retail.
A high-tech movement is steadily making its way into the retail space. The rise of e-commerce, digital payments, and changing consumer behavior have all played a role in shaping the retail industry in India.  As a result, SME retailers are rethinking their approaches and accelerating digital adoption to be ready for the next wave of technology-driven commerce. 
Let's look at key 'retail trends' that will gain momentum in the Indian market.
Jump To
Personalized Shopping Experiences
Retail shopping can no longer stick to the obsolete supermarket model of stacked shelves, carefully curated aisles, and strategically positioned retail staff who will be available at the beck and call of the customers. Technology will reshape the future of retail, and the first thing that it will enable is personalization. 
It is now a hyper-specific retail function where most of the value lies in connecting customers with relevant offers. Brands that do this will not only inspire greater brand loyalty but will also command higher sales volumes as customers will feel like they are being heard as opposed to being blindly served.
The smartphone has now been commoditised to the point where almost every individual, across socioeconomic profiles, has one. This opens up the possibility of collating customer order information and providing personalized product information, recommendations, and offers as they use their smartphones to aid them while browsing through shelves. 
Another way to capture the interest of the highly discerning shopper is to architect a hybrid experience with a unified, end-to-end connected experience. SME retailers are well-positioned to outmanoeuver their larger counterparts in delivering a personalized shopping experience.
Experiential Retail via Mixed Reality Solutions
From the early 2010s on, retail markets in developed economies were inundated with a new trend: experiential retail. Experiential retail, while still being primarily physical, stood out from traditional retail in the sense that it consciously employed environment design to facilitate richer shopping experiences.
This trend was in no small part due to certain demographic changes that were taking place in these markets. In India, as generations of Millennials and Gen Z have started to come of age, experiential retail is set to pick up steam. Capturing customer attention, especially to discourage the phenomenon of 'try physical, buy digital,' would mean that retailers must use mixed reality solutions such as AR or VR to drive shopping experiences. Many urban Indians have indicated a desire for such solutions, with nearly half of them preferring in-store shopping experiences; adopting AR or VR could be the way to go for SME retailers.
Successful Last-Mile Deliveries
Both e-commerce and quick commerce movements have attempted to crack the problem of fast and successful last-mile deliveries. The operational challenges are simply too complex to overcome at scale. Fortunately, this is a challenge that SME retailers even in smaller Indian towns are better positioned to solve. 
Given their highly local scope, retailers who operate within a neighborhood can always work out positive unit economics when doing the deliveries themselves, as opposed to e-commerce firms, for whom it is a much more difficult problem. Integrating technology into this mix and borrowing from online retail could solve this problem for all participants in the retail ecosystem, with SMEs benefiting the most.
However, SME retailers face critical challenges that hamper their adoption of new technologies. 
Archaic Processes: Many SME retailers still rely on manual processes and do not have access to digital solutions that can help them streamline their operations and improve their business efficiency.
Poor Connectivity: SME retailers in Tier 2 and Tier 3 cities/towns may need better connectivity. Poor connectivity leads to lack of access to technology which thereby limits their access to online resources and digital tools. 
Cybercrime: With the increase in digitization, retailers are increasingly vulnerable to cyber threats, such as data breaches, malware attacks, and phishing scams. 
 Low focus on customer experience: Changing consumer behaviour and increasing competition, make it important for SME retailers to differentiate by delivering better customer experience. 
Financial constraints: The lack of access to affordable credit and financing options is a significant challenge for many SME retailers, as it limits their ability to invest in new technologies and expand their operations.
Inefficient supply chain management: SME retailers need help managing their supply chains, which can impact their ability to deliver personalised offers at a competitive cost.
Opportunities for SME Retailers in India
Despite challenges, there are numerous opportunities for SME retailers in India to embrace the new era of retail. The rise of e-commerce and digital payments presents significant opportunities for SME retailers to expand their customer base and increase their revenue. As the retail landscape in India undergoes significant changes, SME retailers must seize these opportunities presented by the new era to remain competitive and grow their businesses.
How Can Tata Tele Business Services Help?
To help your SME transition into the new 'digital' era, you need a companion who can make use of your current capabilities and make you future ready. Tata Tele Business Services (TTBS) is regarded among the nation's best in smart digital solutions and has been helping thousands of SMEs by simplifying and accelerating their digital journey.   

They not only provide digital solutions but also act as a growth catalyst by helping you build a digital roadmap as per your unique business needs. They offer a comprehensive portfolio of digital solutions from cloud to SaaS (Software as a Service), from connectivity to collaboration, from data & voice to marketing & security and beyond.
Smart Internet: TTBS helps retailers combine connectivity and security with full visibility of the users and network. It secures the retailer from malicious websites and online threats in a cost-effective manner.
Cloud Communications Suite: An award winning, innovative suite of solutions which allows businesses to scale easily. 
WhatsApp Business Platform: A platform designed for businesses to connect one-to-one with their customers, at scale. TTBS has partnered with Meta to offer this solution.
Cyber Security: TTBS provides advance endpoint and email security intelligence for retailers to stay ahead of threats. 
Cloud infrastructure:  TTBS helps retailers accelerate innovation by providing superior cloud IaaS and 24/7 support solution that enables them to shift business operations to cloud as per their requirements. While this gives businesses the ability to transform computing, storage, networking, security and management, it also helps them save huge on infrastructure costs. TTBS has partnered with Microsoft to offer Microsoft Azure solutions.
SaaS based collaboration, communication, and marketing solutions from TTBS helps retailers drive operational efficiencies, productivity, and business growth.
Technology plays an increasingly important role in equipping SME retailers and transforming the way businesses operate and interact with customers. The enhanced use of technology gives customers a better shopping experience and brings several operational benefits that increase profitability.
Tata Tele Business Services (TTBS) understands these business challenges and helps retailers leverage the latest technologies to improve efficiency, enhance the customer experience, and stay ahead of the competition.
Success Stories
Over the years, TTBS has helped many SME retailers in India scale up and enhance their business profitability. 
Here's what Banu Prasad, Procurement Head Bighaat Agro Pvt Limited, has to say, "We are happy with the changes in our network uptime, performance, and security since the installation of SD-WAN iFLX by TTBS. It is now easier to prioritise applications for better customer experience and real-time collaboration between our work locations." 
Aditya Kumar Jha, IT Manager Phoenix Mills says, "The Smart VPN MPLS solution provided by Tata Tele Business Services helped us improve connectivity, provided protection against cyberthreats and majorly boosted our productivity. The journey with TTBS has been great and we appreciate their SLA based support as it helped us scale our operations competently."
As technology threatens to shake up the old guard, both big and small, SME retailers now face a decision between clinging to old practices and embracing new ones. It is time for SME retailers in India to step up and embrace the opportunities presented by the changing retail landscape. Those who take advantage of the decreasing cost of key technologies such as Cloud & SaaS (software as a service) will become future ready and digitally agile and stand to inherit a large share of the future retail landscape.
To know how TTBS can be help you in your business growth, please contact
 TTBS Business Manager  @
1800-266-1800
 (Toll free)
/
dobig@tatatel.co.in