Explained: Transgender Community's Fight For Reservations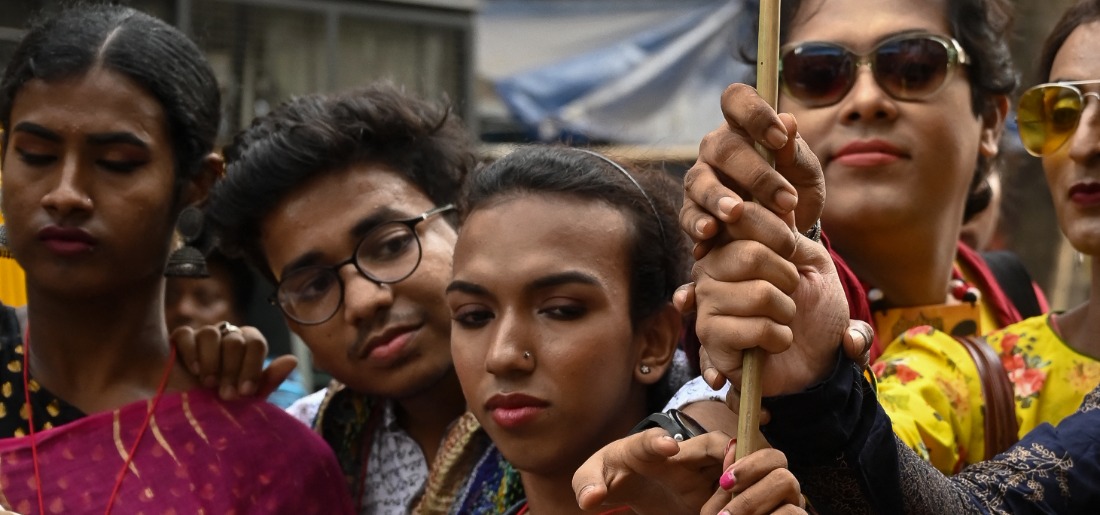 According to Section 2(K) of the Transgender Persons Act (2019), "Transgender person" means someone whose gender does not match with the gender assigned to that person at birth and includes trans-man or trans-woman [whether or not such person has undergone Sex Reassignment Surgery (Gender Affirmation Surgery) or hormone therapy or laser therapy or such other therapy], person with intersex. 
The transgender community in India continues to be subjected to discrimination, humiliation, and marginalisation. In India, hijra is a generic term often used to describe trans women, intersex people, and eunuchs. Traditionally, hijras have lived in communities that follow a kinship system and have been historically part of India's social fabric, occupying many roles - performers, blessings givers, and caregivers during ceremonies and celebrations. However, this limited understanding is falsely imposed on all identities falling in the transgender umbrella.
Jump To
Legal reforms in India so far
In the National Legal Services Authority of India (NALSA) v Union of India (2014), the Supreme Court (SC) ruled out that the transgenders also have the right to reservation as they are also "socially and educationally backward class."
Further, the judgement also noted that "We direct the Centre and the State Governments to take steps to treat them [transgender persons] as socially and educationally backward classes of citizens and extend all kinds of reservation in cases of admission in educational institutions and for public appointments." Even though the NALSA judgment demands reservations for transgender community, it does not mention the nature (vertical/horizontal) and scope of the reservations.
Vertical and Horizontal Reservations
In Horizontal Reservation, a certain percentage of reserved seats or positions are allocated to various categories of beneficiaries simultaneously. It ensures representation for different categories of marginalised groups across different communities or sections of society. For example, within the reserved seats for Scheduled Castes (SCs), a specific proportion might be reserved for SC women, SC disabled individuals, or SC economically backward sections. 
By implementing horizontal reservation, the aim is to ensure that multiple marginalised groups have equal opportunities within their respective reserved quotas. It acknowledges the intersecting identities and challenges faced by individuals belonging to different sections of society and ensures fair representation.
Also read: LGBTQIA+ Mental Health Toolkit: How To Navigate The Complexities Of Well-Being
Vertical reservation, on the other hand, refers to the allocation of reserved seats or positions exclusively for specific categories or communities. It provides preferential treatment or reserved quotas for historically disadvantaged groups such as Scheduled Castes (SCs), Scheduled Tribes (STs), and Other Backward Classes (OBCs). Vertical reservation focuses on providing opportunities for these specific groups to overcome historical social and economic disadvantages.
The percentage of reserved seats or positions for vertical reservation can vary depending on the state or institution implementing the policy.
Also read: How Public Data On The LGBTQIA+ Community Is Shaped And Erased In India

In 2017, the National Human Rights Commission conducted a research which revealed that only 6% transgender people were able to get employed. A majority of the hijra community, for example, is employed in informal work like begging and sex work. In this way, the interpretation of NALSA is that the reservation of transgender folks should be done in the OBC category. 
Furthermore, community activists argue that this proposed policy change will impose a detrimental burden on transgender individuals belonging to the Dalit, Bahujan, and Adivasi communities. They would be forced to face a difficult decision between accessing affirmative action programmes based on their caste or tribal background and those based on their gender identity.
What are the recent developments?
1. In 2015, Rajya Sabha DMK MP Tiruchi Siva introduced the Rights of Transgender Persons Bill. The bill had reservations for trans people in both public and private sectors. After being passed in the Rajya Sabha, the bill was passed in Lok Sabha. Later, howerver, the Transgender Persons (Protection of Rights) Bill, 2016 was introduced by the Centre and had no provisions for reservations.
2. In 2018, the Ministry of Social Justice set up a parliamentary standing committee. It was headed by BJP MP Ramesh Bais, now Governor of Maharashtra. Even though the committee recommended reservations for transgender persons, the Transgender Persons (Protection of Rights) Act, 2019 did not have any mention of reservations.
3. In 2015, Tamil Nadu Government decided to provide reservations only to Transwomen under Most Backward Class (MBC) category. 
4. After Sangama v State of Karnataka, Karnataka became the first and only state to offer one per cent horizontal reservation to transgender persons in 2021. 
5. In April 2023, transgender people were included in the OBC category in Madhya Pradesh.
Lately, Transgender persons have filed several petitions in the Delhi HC, Madras HC, and Rajasthan HC, etc. asking for horizontal reservation in education and jobs. However, on June 13, the Bombay High Court sought that providing "additional reservations" would be hard in education and public employment owing to various affirmative action policies that exists so far for various communities in India.
For more stories on the LGBTQIA+ community and queerness in India, keep reading Spectrum on Indiatimes.