11 Times Our Leaders Made Bizarre Statements About COVID-19 That Had No Logic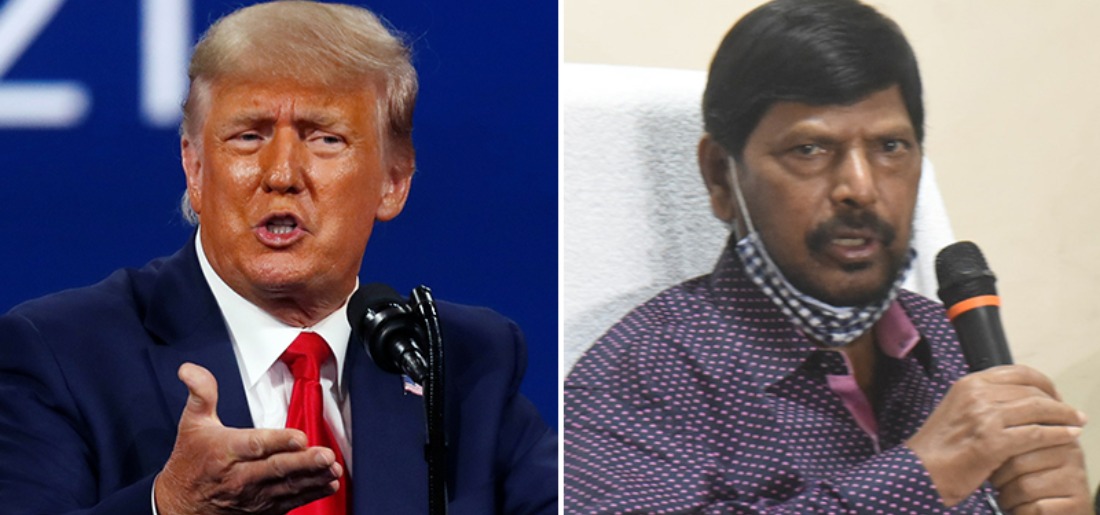 For nearly a year, the whole planet has been held hostage by the Covid-19 pandemic. Despite getting vaccines, cases are still increasing by the day. The deadly disease has now crossed another grim milestone over 123,000,000 infections worldwide, while the death toll has surged past 27,00,000, according to a World Health Organisation (WHO) report. But our leaders who were supposed to work on to fight with this deadly disease gave bizarre statements. From 'Gaumutra' and 'Gobar' to cure coronavirus to 'Go Corona, Corona Go' slogans, here are the some of unconventional statements by politicians:
Swami Chakrapani the National President of All India Hindu Mahasabha asked the government to clarify whether Covid vaccines contain cow's blood
Former US president Donald Trump Claimed that COVID-19 disappear like a miracle.
Govind Patel MLA from Rajkot South constituency in Gujarat claimed that BJP workers are not infected as they 'work hard'.
Belarus President Alexander Lukashenko refuses to impose lockdown in the country, says vodka & sauna will cure us of coronavirus.
Alexander Lukashenko didn't even fear coronavirus calling it 'psychosis'
Swami Chakrapani, even claimed that COVID-19 is an avatar of Lord Narsingh.
Union Minister Ramdas Athawale gave unconventional slogans like 'Go Corona Go' to beat COVID-19.
Brazilian President Jair Bolsonaro gave weird statement that Brazilians must not be 'sissies' about coronavirus.
Assam BJP MLA Suman Haripriya claimed that gaumutra and gobar can cure COVID-19.
Bengal BJP chief Dilip Ghosh said people blessed by Hindu gods won't get coronavirus.