Be The Talk Of The Campus! Discover Trendy Devices That'll Have Everyone Screaming 'Cool' For You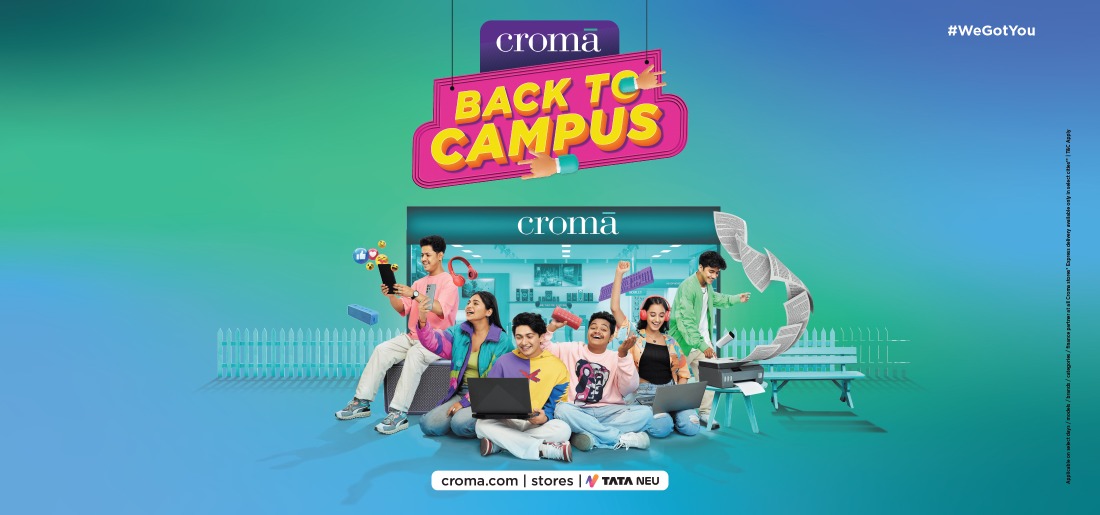 If you're a bundle of nerves as you head back to campus, know that you aren't alone. We get it: the pressure to have the perfect 'fit, the right kicks, and of course the best gadgets. The struggle is real. But as far as electronics go, you needn't stress: Croma's Back To Campus Sale has you covered.
What Can Create Buzz? Laptops, Of Course!
A powerful laptop needn't always be dreary to look at. This (very) wide range of machines will make you more productive and look good while doing it.

Smartphones To Notch Up Your Tech Game
Whether it's to log into your online lecture from your bed (do we really HAVE to get out of bed for Economics, dad?) or to get those amazing Insta-worthy snaps, the right smartphone is all you need. Find yours here!

Don't Forget Smartwatches To Keep An Eye On Your Activity
Be right on time all the time – for lectures, dates, or swim practice – and keep tabs on your email, messages, and fitness goals with these smartwatches.

Headphones And Earbuds To Explore Every Beat
Even the life of every party needs to be by themselves. Turns out the only thing you need to tune out the world is the right pair of headphones and earbuds. Conveniently, Croma has a bunch! 

Smart Tabs For Smart Learnings
Every once in a while, the best device for you is somewhere between a smartphone and a laptop. For all those times, you have the tablet. With a stylus, or sans it, the little black slate is the device you didn't know you needed.

So, what are you waiting for? Go forth. Win on campus and off it! Whether its work or play, when it comes to gadgets, Croma's #gotyou!